35th Cattle Baron's Gala
It's that time of year again! Saddle up with our Chairman Howie Nestel and his posse for a night to remember! Brand your calendar for the 35th Annual Cattle Baron's Gala which will be held at the JW Marriott on October 26th, 2013. Grab your hat and dust off your boots, climb into your best western gear as together we fight cancer in our community!
We are proud to announce that Methodist Healthcare | Sarah Cannon is the Presenting Sponosr for the 2013 Cattle Baron's Gala.
Remember the Cause.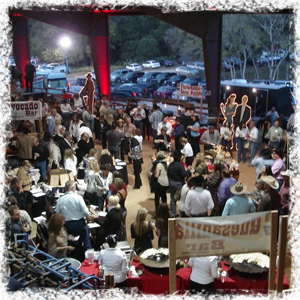 Location: JW Marriott (Get Directions Here)
Day: Saturday, October 26, 2013
Time: 7:00pm to 12:00am
www.jwsanantonio.com

Click here for: JW Marriott Room Reservations
Schedule
6:00PM
VIP Reception
Silent Auction and Bid Boards Open
Longhorn Photos Open
Ed Morales (Acoustic)
Vicki Levy Adelstein
7:00PM
Doors Open
Midway Opens
Ed Morales (Outdoor Stage)
7:30PM
Pig Races Start
(Races 7:30, 7:45, 8:00, 8:30,
8:45 Grand Champion Race)
7:30PM
Ben McPeak (Indoor Stage)
8:00PM
Bret Mullins (Outdoor Stage)
8:50PM
Mayor Julian Castro (Welcome)
Howie Nestel (Chairman's Remarks)
Live Auction Begins
Raffle Drawing
10:00PM
Performance by Blues Traveler
10:00PM
Silent Auction Closes
10:30PM
Bid Board Last Call
11:00PM
Check Out Begins
11:30PM
Meet and Greet w/Blues Traveler
MIDNIGHT
It's a Wrap!
Cattle Baron's Gala Menu
Mini Lobster Tacos
Rattlesnake "Hush Puppies" with Snake Bite Sauce
Mini House Smoked Beef Brisket Chimichanga and Chipotle Ranch
Bacon Wrapped Quail Lollipops
Broken Arrow Ranch Axis Venison Chili /Black Black Bean Vegetarian Chili Frito Pie with toppings
Hay Smoked Oysters
Quesadillas: Smoked Duck and Manchego / Smoked Portobello Mushroom / Smoked Cheddar Served with sour cream, Rosa's Salsa and Guacamole
Taco Station: Shrimp and Chicken / Grilled laughing shrimp and chicken with caramelized peppers and onions, flour tortillas
Bone in Rib Eye Carving Station
served with Rolls, Grits and Brussel Sprouts
Desserts: Texas Hill Country Mini Cowboy Pecan Pies made with Rebecca Creek Whiskey / Apple Cobbler with Cinnamon Ice Cream / Decadent Double Chocolate Brownies / Chairman's Coffee
Raffle Items
Silent Auction
We invite you or your business to support the Cattle Baron's Gala by donating items for our silent auction. Your business or name will be visible to 1200 guests on the night of the Gala. Our goal is to present guests with premium packages and experiences to make the silent auction one of the highlights of the event and your generosity is what will make that a reality.
Midway Fun:
Pig Races
Bid board
Mystery Bags
Silent Auction
Tribute Wall
Longhorn Photos
Need ideas on what to wear?

Ranch at The Rim
18007 IH-10 West
San Antonio, Texas 78257
(on the access road in front of Bass Pro Shops)

Phone: (210) 319-3001
Hours of Operation
Monday thru Saturday 10am-8pm
Sunday Noon-7
Where The Money Goes?
Every contribution is valuable. Here's how the money you collect or donate can help make life better for your family and your community.
Reach to Recovery connects newly diagnosed breast cancer patients with select survivors trained by the American Cancer Society who answer questions and provide emotional support. Value for just 1 patient = $100
Our National Cancer Information Center receives over 1 million calls from around the country every year to our 24-hour toll-free line 800.227.2345. Cancer information specialists answer questions about cancer treatment options and local cancer resources. 83 hours of toll-free access = $250
Road to Recovery volunteer drivers hit the highways and shuttle cancer patients to and from their treatments. Value of 8 round trips for just 1 patient = $312
Lodging for cancer patients ease the financial burden on patients by providing a free place to stay during treatments. Expenses saved for just 1 patient over 10 days = $1,000
Clinical Trials funded by the American Cancer Society determine the safety and effectiveness of new drugs and treatment methods. Expenses saved for just 1 patient = $3,000
Look Good... Feel Better classes teach cancer patients about skin care, make-up & wig styling techniques to use during cancer treatments. Value of class for just 1 patient= $200
Camp Discovery provides a summer camp experience for children diagnosed with cancer each year. Camp Discovery for 1 child = $1000
Test tubes allow researchers to test promising anticancer medications and study tumor growth. Price of 500 = $150
Live Auction
A Golfer's Dream!

Tickets to the Masters Golf Tournament are the "toughest ticket in sports to get!" The winning bidder will have two badges for the Masters Golf Tournament held at Augusta National in Augusta, Georgia with a premium hospitality package. Winner's Choice of One (1) day: Friday OR Saturday April 11- 12, 2014. When not on the course, guests can choose to congregate indoors at either the downstairs or upstairs bars, relax on the outdoor patio or lounge on the upstairs/downstairs covered and heated verandas. The Lodge on Heath is a 12,000 sq. ft. hospitality facility conveniently located 150 feet outside Main Gate 9 where the winner will get a gourmet breakfast, lunch and afternoon hors d'oeuvres, hand-rolled sushi, hand-rolled cigars, three open bars, a massage therapist, an onsite golf pro for lessons and swing analysis, souvenir of the day, pairing sheets and so much more. This auction item includes airfare for two on American Airlines and a two night hotel stay at Jameson Hotel in Augusta GA with transportation to hospitality facility. Airfare donated by American Airlines; Masters Package by VIP Sports Marketing.

Ringin' in the New Year with the Spurs!

Here's your chance to give eight pediatric cancer patients a night to remember! Each of these children and a parent will enjoy the New Year's Eve Spurs game against the Brooklyn Nets in a suite complete with snacks to prepare to ring in 2014 with our Western Conference Champs! Four parking passes included. The winning bidder tonight will get to take home three collector's edition autographed Jerseys signed by the Big 3: Tim Duncan, Manu Ginobili and Tony Parker! Donated by Odessa Pumps Boerne and Mike Gale and Friends.

Hollywood Adventure!

You never know what will happen when Ellen gets Hollywood A-list celebrities on her daytime talk show set in Burbank, California. And we know she loves to dance! You and a guest will get tickets to a taping of the Ellen Show. Complete your L.A. experience with airfare provided by American Airlines, a two-night stay at the Shade Hotel Manhattan Beach, two nights in Beverly Hills at the Montage Hotel and a dinner at Rock and Brew Restaurant. Donated by American Airlines, Shade Hotel Manhattan Beach, Montage Hotel Beverly Hills, Met West Construction, and KENS 5. Ellen Show subject to taping schedule.

African Safari Adventure

Enjoy this 10-day rifle hunt for two hunters to include: Day fee for 10 days for two hunters; services of a licensed professional hunter; pick up and return to the Polokwane International airport in Limpopo Province; all accommodations for the hunt; meals and soft drinks during the hunt; all land travel for purpose of hunt, tracker and skinner; field preparation of trophies; and daily laundry service and full kitchen staff. One additional non-hunting day can be added at no cost. Airfare, trophy fees for animals taken or wounded, all work done by taxidermist is excluded. Purchaser of this safari must confirm dates of choice with $1,000 deposit no later than 30 days from auction date. Donated by Antelope for Africa Safaris.

The "Cowboy Rides Away"

Here's your chance to enjoy one of the last concerts on George Strait's Farewell Tour. The winning bidder will get two tickets to the George Strait Concert in Austin on January 10 with passes to the VIP Pre Party, an autographed hat and autographed guitar by "King" George himself. This is a once in a lifetime opportunity to see this multi award winning country music legend! Donated by Ranch at the Rim and Wrangler.

Ready, Set, Let's Go!

Are you ready for a vacation adventure? With 100,000 Marriott points you can plan your next adventure and stay, for example, two nights at the New York Marriott Marquis in Times Square, a level nine hotel. Pair it with two American Airlines tickets to fly anywhere in the US 48, Canada, Mexico or the Caribbean. Donated by Marriott and American Airlines.

Hunter's Dream Package

Hunting rifle, dove hunt for six, pheasant hunt for two, and hunting dog emergency kit. Dove hunt on the Benson Farm & Ranch in September 2014. Hunt for pheasant on a two day guided hunt with meals (breakfast and lunch), free cap, during opening weekend of hunting season December 7-8, 2013 in Olton County. Use your CZ 527.223 Remington Open Sight Wood Stock Hunting Rifle, comes with a five-round magazine. Bring your hunting dog along and pamper it with the hunting dog emergency kit. Donated by Wheeler's Feed & Outfitters, Benson Farm & Ranch, Olton Chamber of Commerce and Bergheim Pet Hospital and Clinic.

Treat her like a Queen

A uniquely-designed pearl necklace handmade especially for the Cattle Baron's Gala! 18k yellow gold wired South Sea pearl necklace, all natural colored cultured pearls, black Tahitians, golden akoyas, pink Chinese fresh water, golden and gray South Sea, 8.5mm to 12mm size pearls. Donated by Mandarin Gems. Value $6,000

"Hearts of Hope" –Message from Survivors

This 5'x 5' canvas mural masterpiece was created by using 150 hearts designed by pediatric cancer survivors at Camp Discovery and designed into a collage by artist Faryl Greller. The messages on this mural speak of hope and survival. Donated by the campers of Camp Discovery, underwritten by Macy's, with help from ART Incorporated, Sharjah Brand Knew, Blazing Lazer Art & Engraving, and Asel Art.
Click Here For Artist Statement

Bid Board Items

White Freshwater Baroque Pearl Suite
One 18" strand of baroque pearls w/ 14k fancy lobster clasp; maturing 14k baroque pearl earrings Valued at $1000 from The Jewelry Store.

Don Strange Ranch Longhorn Calf

Two Tickets to the Country Music Awards in Nashville and Southwest Airlines Tickets

Three Night Stay in a Two-Bedroom Cabin
at The Reserve at Lake Travis

Lee Michaels $1,000 Shopping Spree

Americus Diamond Circle of Hope Necklace

Rockport Package Includes Two Nights at the Light House Inn with Dinner at Bellino's Restaurant and a Custom Embroidered Men's Fishing Shirt

Ferris Orthodontics Gift Certificate for Orthodontic Treatment

Air Hockey Table from The Billiard Factory and Two Tickets to Rampage Game

Bradford Renaissance Portraits Includes Stay
at Ritz Carlton Resort in Palm Beach

Custom-Made 2 x3 Travertine Laser-Etched Painted Mural

Suite for November 9 UTSA vs Tulane Football Game
JW Marriott-SA Two Nights in Presidential Suite with Breakfast for Two

Valero Texas Open Package

Neiman Marcus VIP Experience and Luxury Gift Basket

One Week Stay at Puerto Rico Condo EST Towers Isla Verde Puerto Rico. Stay Dec 19-25 or Dec 26 - Jan 3 Plus Airfare on American Airlines
Marshall Table






Urology San Antonio, P.A.

Sheriff Table

ACELL
ACM Colon and Rectal Associates
Baptist Health Care
Blue Cross/Blue Shield
Cancer Care Centers of South Texas
Documation
EMC Management Co.
Express Jets
Fire Alarm Control Systems
Gastroenterology Consultants of San Antonio
GFR Development Services, LLC/ Joseph Boyle DDS
HEB
Rita and Matt Hutzler
IPC The Hospitalist Company
Lou Jon Construction
Methodist Healthcare Ministries
Methodist Healthcare System
Mission Pharmacal
Party City
Precision
Pathology Services
Rackspace
South Texas Oncology and Hematology
South Texas Radiology Imaging Centers
Southwestern Motor Transport
STAR Anesthesia
Tejas Anesthesia
The Rosenberg Group
Gloria and Gerald Silber
United Allergy Services
University Health System
Marc and Paige Strode
Weston Centre
You're Invited!
Tables of 10 available at:
Ranger Table $10,000
Marshall Table $5,000
Sheriff Table $2,500
Individual Tickets $250 each

For more information on purchasing tables or individual tickets, please
contact Renee Silber at 210 595-0249 or Renee.Silber@Cancer.org
Donate
If you are not able to attend the Cattle Baron's Gala but would still like to make a donation, please contact Renee Silber at 210 595-0249 or Renee.Silber@Cancer.org
Big Thank You


To Our Sponsors
Presenting Sponsors | $35,000


Gold Sponsors | $25,000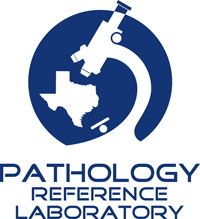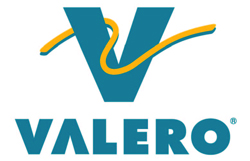 Silver Sponsors | $15,000

Bronze Sponsors | $10,000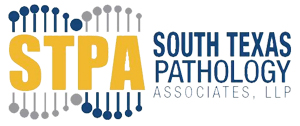 Copper Sponsors | $5,000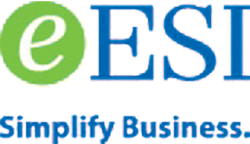 Media Sponsors



For information on becoming an underwriter, please contact Renee Silber at 210 595-0249 or Renee.Silber@Cancer.org
Two Out Of Three People
Survive Cancer.
Since the first gala in San Antonio was held in 1979, the annual event has netted more than $7 million to benefit the American Cancer Society. One hundred years ago, the American Cancer Society started the fight of a lifetime - the fight to end cancer. Back then, the word "cancer" was spoken only in whispers, and we lost almost all patients to the disease. Today, 2 out of 3 Americans diagnosed with cancer survive to celebrate more birthdays. As the official sponsor of birthdays, our own 100th birthday means it's not a time to celebrate or rest. It's time to change the statistics to 3 out of 3 people surviving cancer. It's time to finish the fight.
Commitee Members
Howie Nestel
Cattle Baron's Gala Chairman
Michael Goldberg
Underwriting Chair
Justin Holland
Underwriting Committee Member
Libby Weiderman
Underwriting Committee Member
Dan Lepow
Underwriting Committee Member
Marlo Mullins
Underwriting Committee Member
Jim Castrellon
Live Auction Co-Chair
Linda Dozier
Live Auction Co-Chair
Gladys Garza
Silent Auction Chair
Ryan Berg
Silent Auction Committee Member
Dina Juarez
Silent Auction Committee Member
Vicki Adelstein
Silent Auction Committee Member
Melissa Thorne
Silent Auction Committee Member
Elsa Alderete
Silent Auction Committee Member
Barbara Holland
Website Chair
Linda Dozier
Revenue Enhancers Co-Chair
Patti Manea
Revenue Enhancers Co-Chair

Jos Selig
Food and Beverage Chair
Tirza Nestel
Food and Beverage Committee Member
Amy Small
Food and Beverage Committee Member
Sylvia Muchnick
Goody Bags Chair
Amy Small
Goody Bags Committee Member
Jaime Vera
Site Logistics Chair
Sarah McLaughlin
Registration Chair
Letti Breshnahan
VIP Party Committee Member
Olivier Bourgoin
VIP Party Committee Member
Andrew Lake
VIP Party Committee Member
Joanne Wilson
Invitations/Program Chair
Joann Cueva
Decorations Chair
Del & Louise Chumley
Decorations Committee Member
Jennifer Jay
Social Media Chair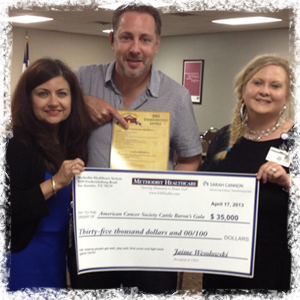 Kate Crosby
Volunteers Co-Chair
Mildred Markl
Volunteers Co-Chair
Vicki Goebel
Camp Discovery Chair
Rodolfo Macias
Camp Discovery Committee Member
Christina Locke-Macias
Camp Discovery Committee Member
Faryl
Camp Discovery Artist
Palmira Arellano
PR Marketing Chair
Melba Romero
PR Marketing Committee Member
Carole Harris
PR Marketing Committee Member
Howie Nestel
Entertainment Chair
Bret Mullins
Entertainment Committee Member
Terri McPeak
Entertainment Committee Member
Max Kozlovsky
Motivation/Organization Chair
Missy Stagers
Committee Member
Sioma Lubetsky
Committee Member
Eileen Kret
Committee Member
Vicki Adelstein
Committee Member
Walk The Runway...

For A Cause.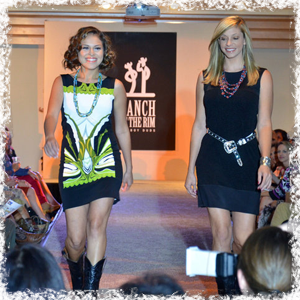 Ranch Chic Fashion Show
The Ranch Chic Fashion Show is a pre gala fashion show that raises awareness for cancer while showcasing beautiful fashions!. Cancer Survivors and professional models go down the runway in "Ranch Chic" looks sponsored by Ranch at the Rim. There is delicious food, specialty drinks and a raffle of great items. You won't want to miss this event!
Location: JW Marriott (Get Directions Here)
Day: Thursday, September 19, 2013
Time: 6:30pm to 9:00pm
Cost: $75 per person / Reserved row of 10 $800
www.jwsanantonio.com
Photo Gallery
Presenting Sponsor

Invitation Sponsor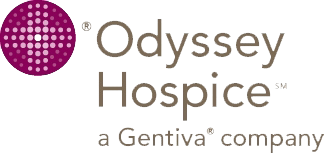 Specialty Drink Sponsor

Fashions and Goody Bags Sponsor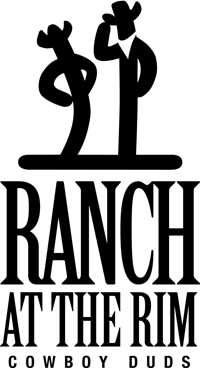 Survivor Model Sponsor

Read All About It!
Shar N. Hope Boyd's Bear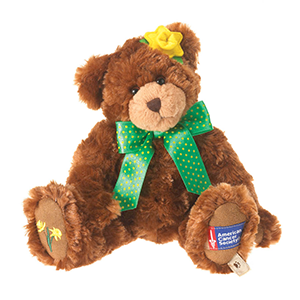 Hi I'm Shar N. Hope I want to give hope and share my love with children everywhere!
Shar N. Hope is a specially designed Boyd's Bear created for the American Cancer Society. This adorable bear is available for $25 to go home with the purchaser or can be donated to the Bear Den at the Cattle Baron's Gala. During the holiday season, the donated bears will be given to children in our San Antonio Community who are suffering with cancer and other devastating illnesses.
Please join us by purchasing one of these adorable bears. To purchase Shar N. Hope please visit www.cattlebaronsgala.org or contact Renee Silber at American Cancer Society 210.595.0249
You will be making a difference in a child's life.
Shop at The Shoe Club to Benefit American Cancer Society
The Shoe Club is a one stop shop that includes it all; Shoes, Apparel, Handbags, one of the most amazing Jewelry collections as well as the biggest selection of TOMS Shoes in town. Shop with them May 17th through 19thand they will donate 20% of their sales to American Cancer Society (ACS). Don't forget to mention your support to ACS at time of purchase.
Pig Races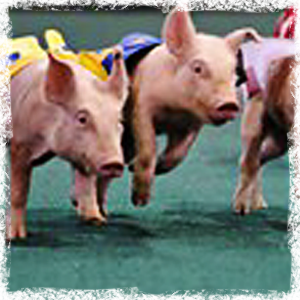 We are seeking underwriters for the Pig Races. Only 16 piggies will be sold for this year's races and we don't want you to miss being a sponsor.
For more information on underwriting opportunities contact Renee Silber, American Cancer Society at 210.595.0249
Lantana Spa Services to Benefit American Cancer Society
Lantana Spa is offering 10% donation of all spa services on August 24th to ACS! Just mention American Cancer Society when you make your reservation.
Camp Discovery
Why we do this...
Every year, the Cattle Baron's Gala has raised money that helps to sponsor kids to go to Camp Discovery. Our mission at Camp Discovery is to provide children having cancer with a normal childhood experience in a supportive, fun, camping environment while offering hope and creating memories. Through this experience, campers have an opportunity to build self-esteem, have positive personal growth and become role models for others.